Whatever your reasons for downsizing - small is beautiful at Oakham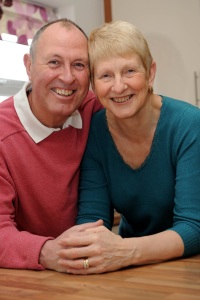 Downsizing used to only mean one thing - a smaller property in later life.
However, there are now many reasons why cash-savvy house hunters are opting for a more modestly sized home, and at any age.
One recent report suggests that age is becoming less relevant - as one in five people are downsizing in their earlier years to help with household bills and raise windfall money.
The study by Lloyds TSB reveals 59 per cent of people want to move to a smaller property better suited to their circumstances.
A third would be looking to reduce their bills and one in three wanted to downsize to support their retirement plans.
Meanwhile, research from the Castle Trust - a housing investment shared equity provider - suggests that 3.2 million households who are looking to sell their homes want to buy a new property that is an average of 57,400 cheaper.
The result? Homeowners could raise approximately £186 million towards their retirement by downsizing their homes.
Whatever your reason for downsizing, developer Linden Homes currently has a range of new homes that fit perfectly into the 'downsizing' bracket at its Orchid development at Oakham.
Whether an investor, first time buyer or retiree - the two bedrooms apartments make the ideal stylish but low maintenance home. Current prices start from £119,950.
And a number of incentives are currently available at Orchid to help curb the cost of moving, including:
New Buy: Requiring just a five per cent deposit, NewBuy is a government-backed scheme aimed at bridging the gap for people who have previously been unable to buy their first home or move house. Either those stepping onto the housing ladder or existing homeowners need just a five per cent deposit to secure a home up to £500,000. Linden Homes will work in partnership with major High Street lenders to secure a 90-95 per cent fixed rate mortgage. New homebuyers wishing to take advantage of the scheme will need to qualify for a mortgage with a mortgage lender - which Linden Homes can help arrange.
FirstBuy: Designed for buyers who have found large deposits required for mortgages a problem when thinking about buying. In a nutshell, the scheme allows eligible buyers to own 100 per cent of their new home but pay as little as 80 per cent of the price now - requiring just a five per cent deposit and the equity loan is interest free for five years.
Assist: In a similar way to part exchange, this incentive offers practical assistance to those who have set their heart on a new home but are struggling to sell their existing property. By paying a reservation fee, you new home will be secured for a specified time whilst estate agents work to sell your existing home within a pre-agreed time scale. Should the home remain unsold at the end of the agreed time frame, the deposit is refunded or the selling period extended.
A range of two, three and four-bedroom homes, which have been carefully designed to meet the growing demand of new homes customers and cater for a selection of needs and budgets - make up the Orchid development.
Oakham lies at the vibrant heart of ancient Rutland, a small but thriving market town surrounded by some of England's finest countryside. Oakham's popularity has been enhanced by the high achievement level of local schools and improving road and rail transport links to the A1 in the east and to Leicester in the west.
The Orchid sales and marketing suite is open seven days a week from 10.30am until 5pm.
Among the latest customers to opt for apartment living are retired couple Trevor and Pam Newton - who moved to their brand new Linden Homes apartment at another regional development to be closer to their family.
Trevor said: "Although healthy at present, we were looking for a carefree lifestyle with little maintenance and liked the added security and peace of mind that a smaller property offered."
comments powered by

Disqus