Galliford Try Homes acquires new land as part of expansion plans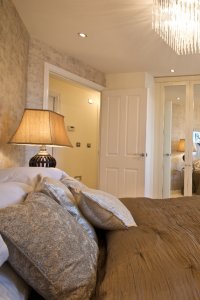 Leading housebuilder Galliford Try Homes has acquired over 1,500 plots for new homes in the past six months as it continues its expansion plans for the next three years. This takes the total number of plots in its land bank up to 8,800 at 31 December 2009. In addition, terms have been agreed to acquire a further 1,600 plots. It is expected that by the end of the financial year, June 2010, 40% of the land bank would have been acquired at prices prevailing during the period since July 2008.
Following a £119m rights issue last year, Galliford Try Homes is planning to expand its housebuilding activities over the next three years by taking advantage of land opportunities across each of its five strong regional brands. The housebuilder intends to increase its output from 1,800 to 4,000 units per year by 2013.
Ian Baker, Managing Director of Galliford Try Homes, said:
"The acquisitions made across our operating regional businesses including Linden Homes, Stamford Homes and Midas Homes over the last six months clearly demonstrate our commitment to delivering significant growth. In contrast to many of our competitors, operating within the same regions, we have funding available to acquire further sites for development, following our successful rights issue last year.
"We are now in an excellent position to consider all potential opportunities and remain flexible during negotiations to enable us to commit to a variety of schemes including those that are unconditional exchanges and subject to planning permission. We will also look at acquiring the trading assets of other housebuilders or outright acquisitions such as our purchases of Wrights of Hull and Cornwall based Rosemullion Homes last year, in order to meet our expansion targets.
"Galliford Try Homes' early decisive action to deal with the effects of the economic downturn, including limiting employee redundancies by implementing a four day week for a limited period, has also ensured that the key skills required for rapid growth and expansion have remained within the business."
Galliford Try has also been selected as a Delivery Partner by the Homes and Communities Agency (HCA), as part of a panel that will be used to develop new affordable and private housing on public sector sites, in all of the three HCA regions in England.