Last chance to enter later life design competition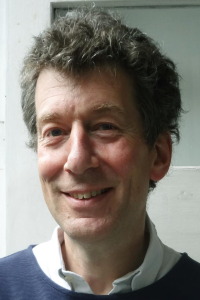 Surrey architects wishing to play their part in the evolution of housing for the growing baby boomer generation are being urged to act fast as the deadline for McCarthy & Stone's British Open Design Competition draws near.
The competition, run in partnership between McCarthy & Stone and the Royal Institute of British Architects (RIBA), is seeking out the country's most creative architects to help revolutionise housing aimed specifically at those in or reaching their third age.
Tasking competitors to think beyond what has previously been available in terms of retirement accommodation in the UK, the competition is searching for exciting and innovative new designs which will meet the demands of those aged over 55 who are looking for something a little different in later life.
Those in Surrey who are still wishing to participate are asked to register by 22nd January 2013, with final designs to be submitted before 29th January 2013.
Nigel Sibley, Regional Managing Director from McCarthy & Stone, explained: "The recent census results charted the impact that the post-war baby boom generation is already having on the overall age of our society. With millions more due to retire in the next few years, it is expected that the total figure over their third age will stand at nearly 17 million by 2035.
"Because this is a generation that worked hard for what they have, we believe they deserve to have the very best in life, and really want to work with design professionals to get to the heart of just what this might look like.
"This competition will demand that design professionals challenge their pre-conceptions of what age means and create solutions which celebrate the wisdom and freedom that the aging process should encompass. It is a great opportunity for us to break boundaries for the housing sector and we would urge interested architects to act now, so not to miss out on their chance to play their part in the re-imagining of our industry."
Architects are invited to submit design proposals based on McCarthy & Stone's forthcoming site in Bishops Waltham, Hampshire. The properties need to both fit in with the modern active culture of the over 55's, but also offer any facilities that might make the process of growing older easier to cope with. It is McCarthy & Stone's intention that the winning architect will have the opportunity to develop the competition site and take the project through to completion.
Entries will be judged by an expert panel which includes a team of retirement lifestyle specialists from McCarthy & Stone, RIBA architect advisor Robert Sakula of Ash Sakula Architects, and Lisa McMyn from interior design expert Ruby Slippers. The final five short-listed teams will each receive a cheque for £2,000, plus VAT, whilst the overall winner will be awarded an additional £3,000, plus VAT.
McCarthy & Stone is currently selling a range of one and two bedroom Later Living apartments at Dial Stone Court on Oatlands Avenue in Weybridge, and Reeves Court on Frimley Close in Camberley. As well as offering a low maintenance lifestyle, purchasers can benefit from maintained landscaped gardens a shared lounge and the peace of mind of added security. Prices currently start from £295,950 in Weybridge, and £149,950 in Camberley.
To find out more about the properties available, visit the show complex, open Tuesday to Saturday from 10.30am to 5.00pm.