Mccarthy & Stone reveals name of Shirley development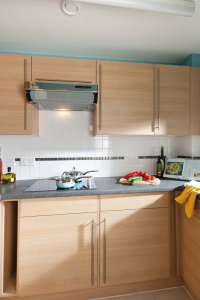 Retirement developer McCarthy & Stone has revealed the name of its new Later Living development in Shirley as Dove Tree Court.
The UK's leading later living builder was looking for a name of local significance and chose to honour famous botanist Ernest Henry 'E.H.' Wilson, who was raised and lived in Shirley.
The development has been named Dove Tree Court after the name of the tree Wilson was sent to retrieve on his first expedition to China.
Gill Sabin, Regional Sales and Marketing Director for McCarthy & Stone, commented: "We pride ourselves on building communities and not just apartments, so we always aim to select names for our new developments that will have real meaning to the local residents. We choose Dove Tree Court as E.H. Wilson embodies a huge part of Shirley's history and is clearly still important to the community. We hope that this development will serve as a fitting reminder of his impressive achievements."
Construction work has now started on the 33 new Later Living properties in Shirley. The new development, located on Stratford Road, will comprise a mix of one and two bedroom apartments exclusively for the over 60s.
Apartments will be available to buy off plan early in 2013 with first occupations taking place in August 2013. The new development will be ideally situated close to Shirley town centre, just a short distance from all the town's shops and amenities.
With over 35 years of experience, McCarthy & Stone has become Britain's leading provider of later living apartments, having built more than 45,000 apartments in 1,000 different schemes.
Its Later Living developments offer the independence of retaining home ownership while living in an apartment specifically designed for later life. Facilities include a shared lounge, guest suite, laundry room and a lift. A dedicated house manager ensures the smooth running of the development and a security entrance system plus 24-hour emergency call points provide peace of mind for both residents and their families. All properties are low maintenance and energy efficient.
In addition to offering age exclusive apartments, the later living developer also provides a range of financial services, including a pension annuity service, equity release, legal services and guaranteed funeral plans.
Gill added: "Everything we do is built around a belief that later life can be rich, rewarding and fulfilling, and starting construction of our Later Living development marks an exciting milestone in helping the over 60s in Shirley make the most of later life. When complete, the apartments will be low maintenance in design and will benefit from modern fittings, good security and will have a number of specialist features."