Moving made easy with McCarthy & Stone in Chelmsford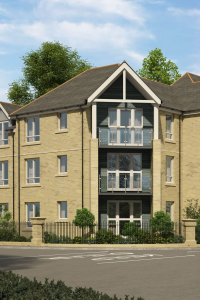 If you're over 60 and thinking about moving, but are worried about the stress involved, McCarthy & Stone, the market leader in Later Living, is providing a free personal moving service at its Bailey Court development in Chelmsford to take much of the hassle and cost of downsizing in later life.
The developer's Moving Experience initiative offers one-to-one support and professional advice covering every stage of your house move, from packing and removals right down to notifying people of your change of address.
Anyone reserving off plan at Bailey Court can benefit from the complimentary service. Purchasers will be assigned their own Professional Advisor. One-to-one meetings can take place in the comfort of your own home or location of your choice, where the Professional Advisor will explain all elements of the service and discuss your personal requirements.
The comprehensive service includes practical and financial help with the sale of your existing property, liaison with solicitors on your behalf and a full de-cluttering, packing and removals service. The professional advisor will also be on hand on the day you move in to ensure everything goes smoothly.
McCarthy & Stone will even provide a free and confidential financial health check to ensure you're getting all the financial entitlements available to you and provide a handyman service for the first month after you move in.
Sharon Callcut, regional marketing manager, says the service is second-to-none and can offer real peace of mind for both purchasers and their families. She comments: "Moving Experience offers invaluable support and advice throughout the process, from the time you market your existing home to the day you settle in to your new McCarthy & Stone apartment. Moving house can be a daunting prospect at any time of life but by providing Professional Advisors who can offer a truly bespoke service, we aim to make the experience a relaxing and enjoyable one."
McCarthy & Stone is offering 50 one and two bedroom Later Living apartments, exclusively for people aged 60 and over at Bailey Court located on County Place.
Its Later Living developments offer the independence of retaining home ownership while living in an apartment specifically designed for later life. Facilities include a shared lounge, guest suite, laundry room and a lift. A dedicated house manager ensures the smooth running of the development and a security entrance system plus 24-hour emergency call points provide peace of mind for both residents and their families. All properties are low maintenance and energy efficient.
In addition to offering age exclusive apartments, the retirement developer also provides a range of financial services, including a pension annuity service, equity release, legal services and guaranteed funeral plans.
Anyone wanting to find out more about Later Living in Chelmsford is invited to contact McCarthy & Stone now.