New Homes Index - January 2013 - New Homes Market Sees Annual Growth Of 1.1% In 2012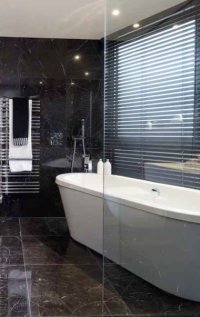 The average price of a new home in December was £229,571, down 0.8% over the month.
Annual growth ended the year in positive territory despite falling back from 3.2% in November to 1.1% in December. This means the average new home now costs £2,473 more than at the end of last year.
Prices in the new homes market remained relatively flat in the final quarter of the year while the wider market saw more substantial price falls. The premium for a new home is now just £582.
Seven out of the 11 regions recorded positive annual price growth in 2012. Greater London saw the largest annual price increase of +6.1%. This was closely followed by the commuter belt regions of the South East where prices were up 5.0% However, in the North West prices fell -4.7% over 12 months but stabilised in the last quarter, with growth of +0.3%.
New homes coming on to the market
Using a three month rolling average, the number of new homes added to the market grew by 52% annually in December, which shows a significant improvement in supply compared to the same time in 2011. January is expected to bring a further boost as many housebuilders opted to delay the launch of new phases and developments until the New Year.
Commenting on the data, Steven Lees, Director of SmartNewHomes, said:
"A relatively flat fourth quarter for the new homes market was bolstered by strong price growth at the beginning of the year, resulting in solid price growth. Strong and sustained demand for new homes, particularly from first time buyers eager to take advantage of the shared equity schemes available from housebuilders and the Government, meant that prices fluctuated by only £10,000 across the year. This compares to £22,000 in the wider market.
"Growth in the number of new homes coming to market for buyers is a positive marker in a year that saw the Government announce countless new measures to get Britain building. We will see during the year ahead whether this talk translates into new homes for many thousands of potential buyers."