Recommend a friend this New Year and earn a £1,000 thank you!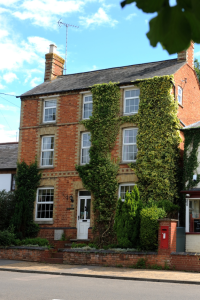 With the New Year comes the incentive for house hunters to become new homes ambassadors - and earn a £1,000 thank you!
Developer Linden Homes is currently running its Refer a Friend incentive at the prestigious Roman View development in Northamptonshire.
Giving customers the chance to earn a £1,000 recommendation reward,this is just one of many reasons to move to Greens Norton - a lively village just 11 miles from Northampton and 14 miles from Milton Keynes - where the development comprises one, two, thee and four-bedroom homes set in a private cul-de-sac location.
Perfectly positioned just two miles to the north west of Towcester, many of the homes will enjoy panoramic rural views across open countryside. Current prices range from £199,950 to £374,950.
Under the Refer A Friend scheme, the purchaser and the person recommending will each receive a £1,000 voucher as a thank you for being a new homes ambassador.
The scheme is already a success within the company, with independent research suggesting that 90 per cent or Linden Homes customers surveyed saying they would be happy to recommend and friend.
One of the most recent customers to benefit is Mary Smith, who moved into Linden Homes' Rutland development. She was so impressed with her home that she was happy to recommend Linden to complete strangers at a local coffee shop!
She said: "I overheard some customers who were browsing property details from an estate agents, and I tentatively mentioned that I had moved into Linden Homes' nearby development and said how fantastic the new homes and the customer service were.
"A few weeks after that, they had reserved and are now my neighbours!"
Linden Homes' regional sales manager Warren O'Callaghan said: "This is a fantastic recommendation, and the first time it has come from a resident to someone they don't actually know!
"Many Linden Homes customers have become ambassadors for the company by recommending us to a friend or member of their family. In fact over 90 per cent of those surveyed would recommend us."
The Roman View sales and marketing suite and stunning show home are open from Thursday to Monday from 10.30am - 5pm.