SmartNewHomes
Step onto the property ladder with a new Redrow homes in Altrincham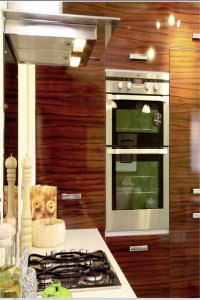 A NEW wave of starter homes in Altrincham will provide a welcome boost to those who want to step onto the property ladder.
According to new Government* research, almost four in 10 of those who currently don't own their own home would like to in the next three years, but only a quarter expect to do so.
And three quarters (75%) of 25 – 34 years olds who are not currently homeowners and think they will be renting in three years time would like to buy a house but say they can't afford to.
That makes competitively priced homes like the two-bedroom Redrow properties just released for sale at Stamford Brook, in Altrincham, all the more important.
Elaine Mounsey, sales manager for Redrow Homes (NW), said: "Homeownership is still something that many people aspire to but some think they can't afford. However, our choice of two and three-bedroom homes at Stamford Brook will hopefully help first time buyers fly the parental nest or escape the rental trap to an affordable home of their own."
A two-bedroom home at The Willows, one of the individual phases that make up Stamford Brook, can be snapped up for just £125,000.
And despite the smaller price-tag it comes with all the high-specification interior features of its larger neighbours, including a contemporary kitchen with floor to ceiling cabinets and top brand name appliances and an emphasis on convivial, open plan living spaces.
Being brand new also offers some potential savings in the long run.
"Buying your first home is expensive enough without having to worry about finding the time or the money for repairs and renovations that an older, second hand property may need. Instead Redrow customers can put their own stamp on their property from day one and enjoy peace of mind, knowing that their investment is covered by a 10-year 'Buildmark' guarantee," Elaine commented. "Running costs are potentially lower too thanks to built-in efficiency."
On average a brand new home is now 40% more efficient than one built just 10 years ago. And the homes at Stamford Brook have been designed to be even more efficient again in their use of energy, water and building materials.
They're built on land that once formed part of the National Trust's Dunham Massey estate and will eventually boast seven hectares of community woodland, wildlife corridors, walkways and cycle paths, orchards and open spaces.
The Willows is close to a Waitrose supermarket, enabling residents to shop locally for their groceries, the Trafford Centre is just a short distance away for those who want to indulge in some more extensive retail therapy and Manchester city centre is easily reached by public transport.
For more information about the homes available at Stamford Brook, visit the sales office, open daily from 10am to 5.30pm.