SmartNewHomes
Developer Countryside Properties explains how it is helping first-time buyers get on the property ladder.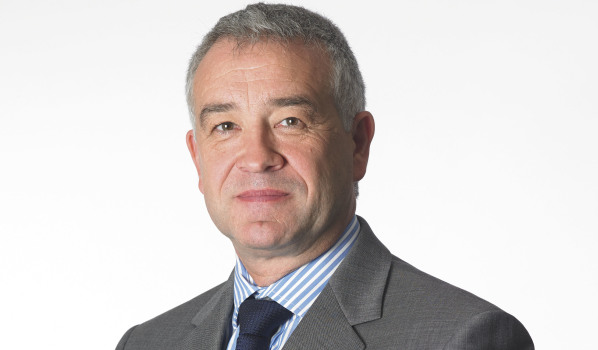 Andrew Loveday, sales director at Countryside Properties, speaks about its developments
---
Developer: Countryside Properties
Most popular locations for this market sector: Kings Park, Greenwich Millennium Village, Brook Valley Gardens, Beaulieu Heath
Price range on offer: £265,000 to £2.5m
Twitter handle: @CountrysideProp
What do you offer this type of buyer that makes you stand out? Countryside enjoys a long history of creating meticulously designed places that people love in great locations across the south of England. Offering both traditional and highly contemporary architecture, there's a wide range of homes available from one bedroom apartments, to five bedroom, luxury family homes. And every new Countryside home has exceptionally high internal specifications, as standard.
In addition, at larger strategic developments, we help create new communities with a range of facilities, such as schools, shops, and healthcare and leisure facilities for the benefit of purchasers and the local populace.
What financial incentives are on offer? Countryside's committed to helping more people - particularly first-time buyers - move into their dream home. To help them get on the property ladder we've recently introduced a 'Bank of Mum and Dad' scheme across all our sites. It recognises and rewards financial help that many purchasers receive from their parents to help them buy their first new home. This initiative's aimed at encouraging both parties to gather funds needed for a deposit. If a family member supports a first-time buyer to raise a deposit, Countryside will gift £2,000 back to the 'Bank of Mum and Dad' as a thank you.
We also offer the Government-backed Help to Buy scheme at many of our developments to help first-time buyers and buyers looking to move up the property ladder. Available on properties up to the value of £600,000, the highly popular scheme enables buyers to pay just a 5 per cent deposit, with a 75 per cent mortgage and Government-funded equity loan of 20 per cent.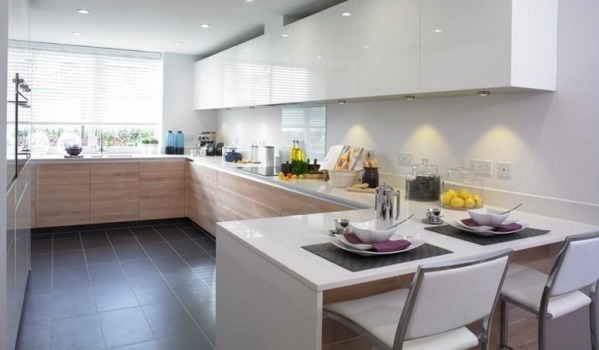 What internal features make your properties appealing to this type of buyer? We aim to create new homes that are as individual as the people that buy them. Great emphasis is placed on light, flexibility and space, so living areas can be adapted to suit people's changing needs and lifestyles.
Contemporary, open-plan accommodation benefits from full-height windows, skylights and conservatories and maximises the flow of space and light within the home. Bi-folding doors help produce fantastically, fluid environments, while balconies and terraces on different levels lead to a seamless transition from indoor to outdoor living.
In every home, quality and attention to detail are priorities, with superior, internal specifications carefully chosen to reflect current trends. All kitchens and bathrooms are finished to a high quality, with complementing accessories and flooring.
What external features make your properties appealing to this type of buyer? We're committed to design and place-making excellence and in recognition hold more Housing Design Awards than any other developer. All our homes and developments carry a signature, exterior style and character, designed to work for the way people live today. Materials reflect our commitment to quality and our exacting standards and sustainable credentials combine to create places that will stand the test of time.
Countryside works with both our in-house team of architects, as well as leading practices, such as Alison Brooks Architects, Tate Hindle and Proctor & Matthews for an extensive range of architectural styles across our new homes portfolio. From traditional cottages and colonial-style houses that recreate a warm village setting, to highly contemporary projects with cutting-edge features, Countryside delivers distinctive developments offering a broad mix of homes and tenures.
We put existing landscapes and their historic features at the heart of master planning. They evolve sensitively to generate a sense of place, through intelligent use of planting, open spaces and infrastructure.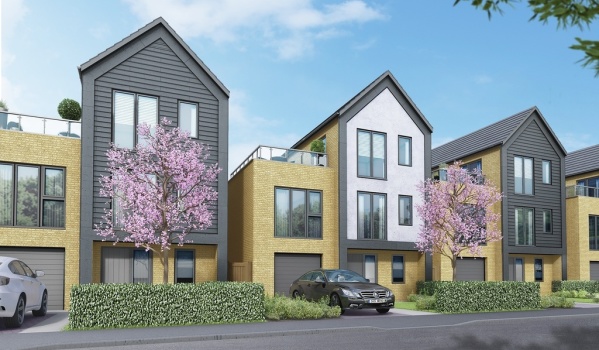 How do you deliver quality of build? The experienced and dedicated team at Countryside works meticulously through every stage of the build process - from the initial design stage to final completion of each home. We only employ expert tradespeople and craftsmen that work to the highest standards, who are overseen by experienced site managers.
What after sales support do you offer (as well as NHBC)? Every Countryside home carries our commitment to quality and improvement. Customers have the added assurance of each home carrying the NHBC Warranty (Buildmark) against structural defects for a 10-year period following the date of legal completion.
Every single home is thoroughly checked by the customer service team before handover to customers. Buyers are then invited to attend a handover meeting, during which our customer service team demonstrates how to operate and maintain the homes.
The whole Countryside team is working to achieve one common goal: to ensure that our customers are satisfied and happy with their new Countryside home, from the day they move in and beyond. No matter who they're dealing with, or what queries, questions or complaints they may have, purchasers can be confident that Countryside's people and procedures adhere to the terms of our Charter and the Consumer Code for Home Builders.
After customers have moved into their new home, the customer service team continues to be on hand to assist with any issues that may occur for the first two years. A 24-hour, emergency service is also available to deal with heating, plumbing or electrical problems.
How have you changed as a developer in this sector during the last three years? Over the past three years, we've considerably expanded our portfolio to offer customers a greater range of locations, home designs and financial packages to enable them to buy their ideal home.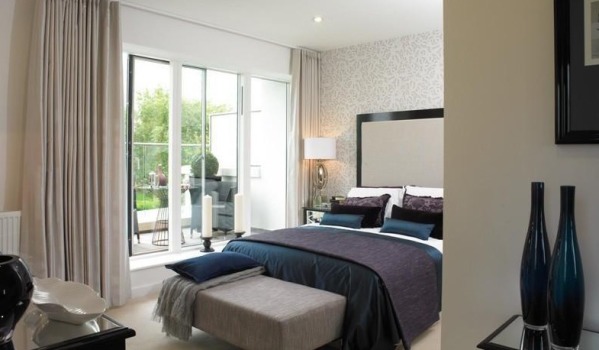 If you could change one thing about the new build industry what would it be? We need to get better at attracting people - especially graduates and apprentices - to work in the industry. There are a great variety of roles available, from construction, architectural design, surveying and finance, through to marketing and customer service. Not everyone wears a hard hat and works on a building site every day.
What will dominate this sector of the market in 2015? The Government-backed Help to Buy scheme has provided the largest single boost to the UK property market in recent times, and its importance will continue throughout 2015. The scheme has helped nearly 90,000 people - 80 per cent of whom were first-time buyers - purchase a new home since it launched two years ago. Help to Buy has been of great assistance in helping many of our customers be the proud owners of a Countryside home.