SmartNewHomes
Developer Dandara explains what's best for families as they look to buy their second home and take a big step up the property ladder.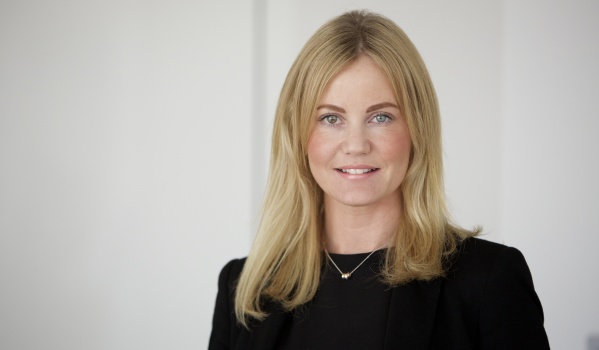 Susie Bennett, sales and marketing director at Dandara speaks to SmartNewHomes
---
Developer: Dandara
Most popular location for this market sector: Dandara's development at Knights Wood, Royal Tunbridge Wells, Kent is best suited to families.
Price range on offer: Prices range from £305,000 - £585,000 at Knights Wood
What do you offer families that makes you stand out? Over the last 25 years, Dandara has become known as one of the UK's most diverse property developers. Our business is founded on technical expertise combined with an intuitive understanding of the market and our customers. On sites like Knights Wood, we're offering a distinctive balance between housetype and location. Many three and four bedroom properties are detached and arranged over two storeys, with the added benefit of a garage. This design's hard to find among the majority of new developments - yet, it's the perfect family layout.
What financial incentives are on offer? Dandara's offering a contribution towards legal fees on selected homes. This not only gives customers flexibility with moving costs, but also enables a smooth legal transaction with a new build home lawyer, alleviating some of the stresses associated with the buying process.
What internal features make your properties appealing to this type of buyer? Excellence is Dandara's hallmark. This applies to every aspect of the design and construction process, including the minute details that make the difference between a good and outstanding finish. Key features for a families second home is the kitchen and dining area, as this is the room where the family spends the majority of its time - either with the children, or for entertaining. We offer spacious kitchen/dining rooms designed by Leicht, complete with Neff appliances, bi-fold or double-doors to rear gardens and a downstairs toilet. Practical utility rooms are provided in many homes too. A separate living room's preferable to an open-plan kitchen, dining room and lounge, as it gives the family the opportunity to create a separate space for quality time. Attractive wardrobes come as standard in master bedrooms and all flooring's included, so it's easy to move right into our homes.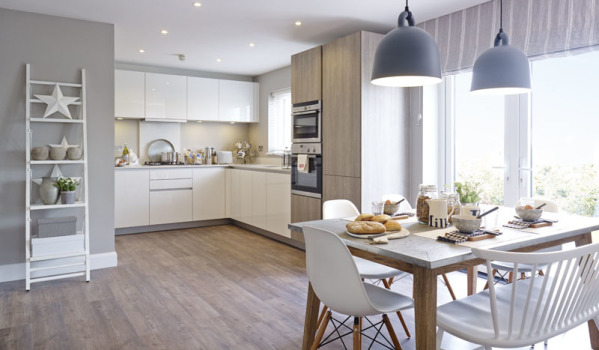 What external features make your properties appealing to families? Knights Wood is set within circa 200 acres of woodland, offering far reaching views and good-sized gardens with plenty of space, making it ideal for families. With a brand new state of the art primary school coming on site, a village square with commercial outlets to create a vibrant village hub and woodland walks, there really is something for each member of the family. Our locales are typically well catered for - The Odeon, Bowlplex and Nuffield Health gym are on the doorstep of the Knights Wood, along with John Lewis and Marks and Spencer Home, for instance.
How do you deliver quality of build? Dandara's known for uncompromising build standards and high quality specifications. Each project's a considered collaboration between architects, planners and engineers of standing and experience. Every new home we build is designed and built to the latest standards. Our properties are highly insulated, fitted with quality double-glazing, the latest energy-efficient central heating and hot water systems, and water-efficient dual-flush toilets and aerating taps. These eco advances help customers save money on bills and add long-term value to properties.
What after-sales support do you offer (as well as NHBC)? Dandara's committed to providing a high calibre after-sales service to complement the evident quality of our new homes. The Dandara customer care team's on hand to ensure the handover goes smoothly and customers settle into their new homes with ease.
Our properties are also covered by a Premier Guarantee 10-year warranty, which covers all aspects of the home. Also, Dandara customer care takes care of the first two-year period.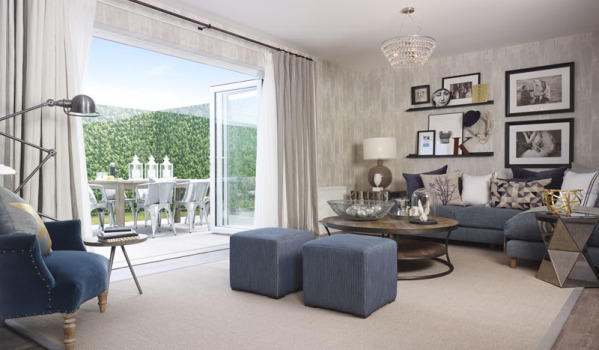 How has Dandara changed as a developer in this sector in the last three years? We are passionate about quality, which is why we undertake every aspect of the development process ourselves - from planning and design through to build and sales. The result is homes that blend both style and substance, due to an approach that's earned us more than 10,000 happy customers. At places such as Knights Wood, we focus on designing layouts that combine light with space, and practical with stylish. Families looking to climb the property ladder with their second home need extra space for a new or growing family, and practical features, including large kitchen/dining rooms, utility rooms and garages. Everything Dandara makes available delivers the customer a home where they can see themselves living for a long time.
If you could change one thing about the new build industry, what would it be? The shortfall of housing in London and the south east is well documented. With such a high demand for housing, why has the market not responded with an increased housing supply? One of the principal reasons is an onerous and clunky planning system that is sometimes both slow and expensive. Central and local government do acknowledge this problem. An overhaul of the planning system to streamline and simplify the planning process would be a great help to facilitate sensitive development. It would increase supply and would ultimately moderate prices, which will undoubtedly be welcomed by any would-be homeowner.
What will dominate this sector of the market in 2015? As the housing market continues to grow, strong demand for quality family homes will continue. With day-to-day life busier than ever, buyers are looking to balance work and home life successfully to create a lifestyle suitable for their needs.