SmartNewHomes
Award-winning developer Barratt Homes outlines what it offers those looking to step onto the property ladder.
January 15, 2015 00:00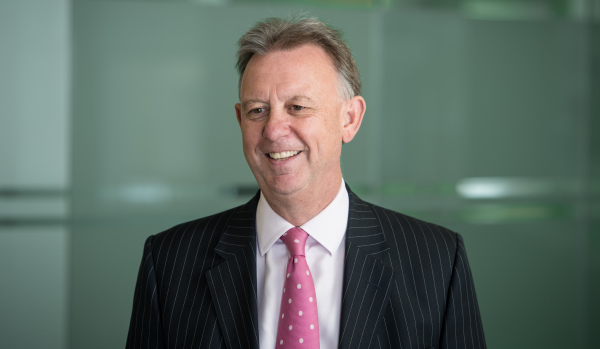 Mark Clare is group chief executive of Barratt Developments
---
Developer: Barratt Homes
Most popular locations for this market sector: All over the UK, with numbers of first-time buyers at their highest rate since 2007. Outside London we'd highlight Manchester, Leeds, Newcastle and Bristol – which have all responded positively to the market upturn.
Price range on offer: From £78,500 in Stockton on Tees for a two bedroom home.
Twitter handle: @barrattplc
What do you offer this type of buyer that makes you stand out? Barratt is the only homebuilder to provide a five year warranty on the fixtures and fittings in its homes at the time of purchase
What financial incentives are on offer? The most popular areHelp to Buy equity loans, which allow first time buyers (as well as those moving up the housing ladder) to get moving with just a five per cent deposit, a 20 per cent equity loan, and a 75 per cent mortgage.
What internal features make your properties appealing to this type of buyer? Our housing range has been redesigned to be more open plan, offering thoughtfully designed spaces, flexibility and more natural light as well as the latest energy-saving features.
What external features make your properties appealing to this type of buyer? Great locations, improved connections between indoor and outdoor spaces and more than 100 different architectural styles.
How do you deliver quality of build? Site managers working for Barratt Group won 90 awards for quality workmanship in the 2014 NHBC Pride in the Job Awards. Barratt has won more Pride in the Job awards than any other housebuilder for the last 10 years.
What after sales support do you offer (as well as NHBC)? We want things right first time and we have dedicated customer service teams across the business. We are also the only major housebuilder to have received the HBF 5 Star Award, five years in a row, for customer satisfaction – recognising 90 per cent of our customers would recommend Barratt to a friend.
How have you changed as a developer in this sector in the last five years? Five years ago, builders couldn't build, so mortgage lenders couldn't lend. Today, the housing market has recovered strongly and we're opening a record number of new sites. While there continues to be a severe housing shortage, the economy and employment levels are growing and mortgage rates are some of the most attractive customers will have seen for a generation.
If you could change one thing about the new build industry what would it be? We're implementing a new design code across our developments, Building for Life 12. It is a set of 12 questions reflecting our vision of what new housing developments should be - attractive, functional and sustainable. We believe every homebuilder in the industry should use these.
What will dominate this sector of the market in 2015? Overall, due to the strength of the economic recovery, the very low cost of lending and the severe shortage of housing in this country, we expect the market to remain strong during 2015.