SmartNewHomes
Housebuilder Environ Communities offers a secure way for those who are considering downsizing to come and go without worrying about their new homes.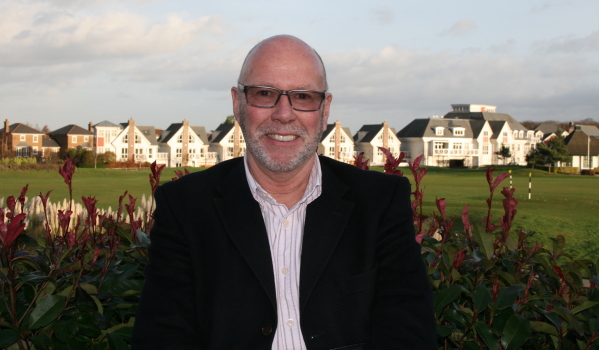 Tony Dowse, chairman Environ Communities
---
Developer: Environ Communities
Most popular locations for this market sector: Oaks Hamlet, part of Kings Hill in Kent (Near Sevenoaks and Maidstone), and Sails, Dartmouth.
Price Range: From £699,000
Twitter handle: @environliving

What do you offer this type of buyer that makes you stand out? We offer houses that are fully turn-key with oak flooring, carpets, fitted wardrobes and fully landscaped gardens. Top brands feature in the Villeroy and Boch sanitaryware, Kahrs Oak flooring, Nordan treble-glazed windows and Domus tiles.
Environ really considers the design of our properties, taking into account how people live today. We've noticed that many of our customers over 55 tend to travel for extended periods, so we've adapted our new homes so they're suitable to lock-up-and-leave.
A good example of this is ensuring our homes have plenty of storage. There are also generous parking arrangements with garages, carports and parking spaces, as we realise a number of families have more than one vehicle.
The location of Keepers Court, the final phase of Oaks Hamlet, is exceptional, providing access to a country park only seconds away and top-class amenities of Kings Hill, such as shops, restaurants, doctors, dentists, vets and beauty salons. Access from Kings Hill to London, airports and ferry ports is easy.
The remaining Matfield home backs onto a dead-end lane and is approached by a shared driveway to three other properties, which means it's particularly quiet, as there's no passing traffic. It's perfect for hearing the birds sing.
What financial incentives are on offer: We simply offer value for money, with low-energy and low-maintenance costs. Running the Matfield house type is predicted to cost only £10.06 a week for heat, light and power. As it's 'turn-key', the house is ready to move into with flooring, carpets and lampshades in situ, along with plantation shutters already fitted to bedroom and kitchen windows. There are no hidden extras.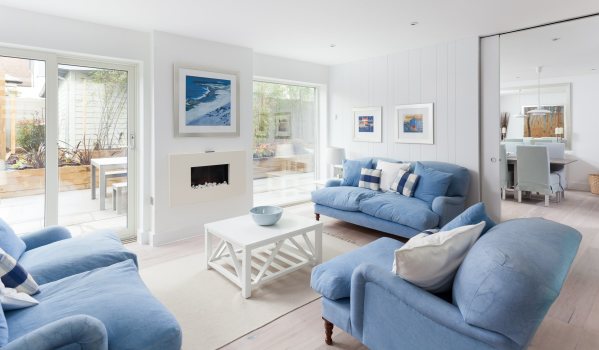 What internal features make your properties appealing to this type of buyer? Our houses at Keepers Court are exceptionally comfortable with large windows opening up wonderful views of the 'fitted' garden and trees in the country park.
Security's an important element for downsizers leaving the home for extended periods. Windows and exterior doors have inbuilt locks and the front door has a very secure treble-bolt system. Each house has a burglar alarm, intercom system and external low-energy lights at the back of the house.
We include floor-to-ceiling pocket doors, enabling various areas to be open-plan or more intimate as mood or necessity dictates. Fully glazed sliding doors open onto the garden - bringing the outside in. Internal glazing and roof-lights flood the house with light. Visitors are always amazed at Environ's light and airy houses.
A mechanical heat recovery and ventilation system ensures properties have a supply of continuous fresh air, creating a comfortable atmosphere.
What external features make your properties appealing to this type of buyer? The new homes have been designed with low-maintenance in mind. There are no worries about painting windows and doors - the external face of the windows is aluminium powder coated. We use Sto render and Hardie plank boarding, which require only an occasional wash down to look in perfect order. Even the Lindab guttering and downpipes are in a no-maintenance galvanized finish.
Gardens require minimal maintenance, with contemporary Domus tiled patios, raised beds with mature planting to give colour and form throughout the year, lighting on sensors and wood composite fencing for longevity. As well as needing little care, the gardens are fabulous entertaining spaces. In addition, there are sun decks over carports accessed from both the garden and bedroom five, offering dual views towards the country park.
How do you deliver quality of build? This is always extremely difficult to achieve and we rely totally on the diligence, experience and knowledge of our clerk of works.
What after sales support do you offer (as well as NHBC)? At Oaks Hamlet in Kent we have Premier as the warranty provider. We also have a post-completion and one-year maintenance regime in place. Our clerk of works and sales manager are always on hand to monitor this.
How have you changed as a developer in this sector in the last 3 years? Earlier phases of Oaks Hamlet are of a more conventional construction, but Keepers Court is built from a timber-frame, SIP construction that offers a draught-proof shell with mechanical ventilation and heat recovery. SIPS delivers superior thermal performance, due to a core of insulation throughout the structure, which ensures the building's heated evenly and remains free from cold spots. We've also added another layer of insulation inside the SIPS on the two habitable floors.
This next generation of timber-based construction methods is regarded as a 'green' building material, because trees produce oxygen and remove CO2 from our atmosphere. It's regarded as the only, truly renewable building material.
Another benefit of SIPS is there are no roof trusses, thus creating a 'bonus space' in the loft, accessed via an electric staircase.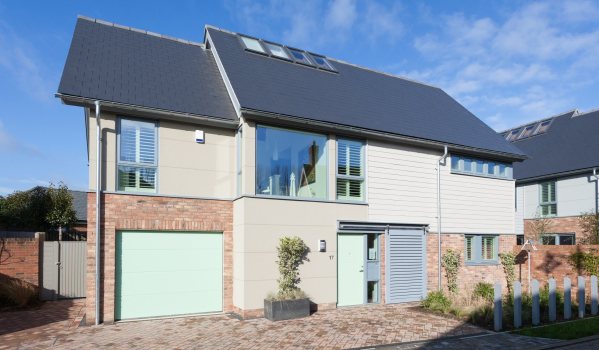 If you could change one thing about the new build industry what would it be? Planning consent takes longer and longer each year, with more and more costly restrictions. I am coming back in my next life as a Greater Horseshoe bat, as I can then occupy any property I want with impunity.
What will dominate this sector of the market in 2015? Standardised products from national house-builders will continue to dominate, but there are opportunities for companies such as Environ wishing to provide something special and designed especially with downsizers in mind. People downsizing want adaptable accommodation with high specifications, but without the running costs, maintenance issues and gardens that require constant attention. I think we can provide this.