SmartNewHomes
EXCLUSIVE: Developer Regal Homes reveals new scheme for first-time buyers in east London.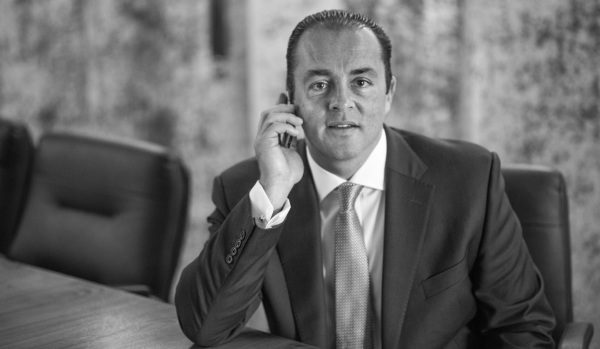 Developer: Regal Homes
Most popular locations for this market sector: A conversion of warehouse buildings in east London's Limehouse. The scheme - Royal Quay - will offer buyers immediate proximity to financial institutions and job opportunities in Canary Wharf, while the ongoing regeneration of the local area will ensure that leisure opportunities are broad and on the doorstep. Essentially, first-time buyers should be interested in areas of emerging prime London that offer good value for money, and the opportunity to allow them to benefit from capital growth in the long term.
Price range on offer: Starting prices at Royal Quay are from £250,000 for a studio apartment. Royal Quay will launch in March 2015. For further details or to register interest, please contact Regal Homes on 020 7328 7171.
Twitter handle: @RegalHomesLDN
What do you offer this type of buyer that makes you stand out? As a mid-sized developer, we seek to deliver the quality of a large house builder with the attention to detail and customer service of a boutique developer. With an extensive history of developing in the London market, we have a variety of schemes in areas attached to extensive regeneration programmes and vast investment in infrastructure. This assures buyers they are buying more than a home - and securing a long-term investment too. With an inhouse team of land buyers, planners and architects, our build process is entirely holistic, evident in the unrivalled quality of the finished product. Each project is managed meticulously from start to finish, ensuring that the high specification synonymous with Regal Homes is upheld.
What financial incentives are on offer? Arguably the £250,000 starting price at Royal Quay facilitates an affordable and accessible step for first-time buyers onto the London property ladder.
What is your company strapline or motto? Capital in Every Way.
What internal features make your properties appealing to this type of buyer? We have worked hard in the planning and design of Royal Quay to deliver a scheme that reflects the current trends and tastes of first and second time buyer markets in London. The site itself was formerly utilised as a series of canalside warehouse buildings and so we have worked to retain many of the original features that are enjoying a resurgence among buyers in the capital. As such, each unit will be characterised by an industrial chic design, incorporating exposed brickwork, high ceilings and industrially engineered wood flooring. Crucially, whether it's a studio or a two-bedroom apartment, each property at Royal Quay is fitted with smart storage solutions, maximising interior space and sustaining the sleek interior finish.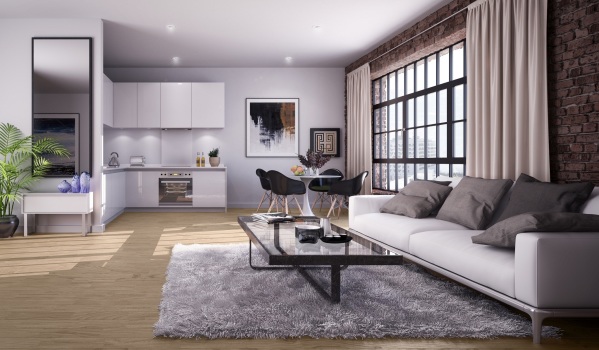 What external features make your properties appealing to this type of buyer? At Royal Quay, the canalside location is expected to prove as popular as the exterior warehouse-style façade. In synchronicity with the industrial chic interiors, the original external structure will be cleverly combined with contemporary flourishes for an authentic finish.
How do you deliver quality of build? Regal Homes is founded on an ethos of 'quality first'. Having an inhouse team is a distinct advantage as it enables us to have a more joined up in approach. We are flexible, efficient and aren't afraid to accommodate bespoke requirements. Our construction arm was founded in 2000 and has since completed more than 1,400 units, ranging from eight bedroom luxury houses to centrally located city apartments. With a full inhouse service, our industry leading build standards are maintained across our entire portfolio and we are able to use the latest innovations in both construction methods and materials.
What after sales support do you offer (as well as NHBC)? We consider each of our buyers to be part of the Regal Homes family and their satisfaction with their purchase is of the greatest importance to us. We work closely with them to respond to any snagging issues in a timely manner and remain on hand throughout the duration of their 10-year warranty.
How have you changed as a developer in this sector in the last three years? We have been a prolific developer since our inception in 1998, but in the past three years our strategy has seen us turn our focus to regeneration schemes – whether they are developments in areas of wider regeneration, such as St Pancras Place, or commercial to residential refurbishments, such as Royal Quay. We have also invested further time and resources into assessing which areas of emerging prime are set to offer our prospective buyers the greatest investment.
If you could change one thing about the new build industry what would it be? A greater profile for and understanding of the work of small to midsize developers across the industry is fundamental to delivering the required housing supply for future generations of Londoners.
What will dominate this sector of the market in 2015? The first half of the year will continue to be dominated by the forthcoming General Election, with speculation about the possible increased taxation on higher value homes decreasing the overall attractiveness of the London market in the eyes of wealthy buyers. Once electioneering recedes, we expect infrastructure to come to the fore with announcements about Crossrail 2, HS2 determining where new build developers seal their deals.