SmartNewHomes
One million properties in the UK are worth £100,000 more than their owners realise. Could yours be one of them?
By Nic Hopkirk
May 10, 2021 00:00
Ever find yourself daydreaming about a bigger house, a nicer car, or the prospect of retiring early and enjoying time with your family? According to our latest research, those dreams could well be closer to reality than we think, all because of the hidden value in our homes.
Our Hidden Equity Survey reveals we Brits are undervaluing our homes by an average £46,305 - with a million properties in the country potentially worth £100,000 more than their owners realise.
Of the thousands of homeowners we surveyed, 8 in 10 saw notable benefits to their lifestyle after capitalising on the pleasant discovery.
Half of those surveyed were able to move into a nicer property than expected, while 13% were able to upgrade their car and enjoy more holidays. What's more, nearly one in ten were able to help get their children onto the property ladder.
A further 45% of those who didn't know the true value of their home said that they would have made different financial decisions had they been aware of their 'hidden equity'.
We realised our dream of living by the sea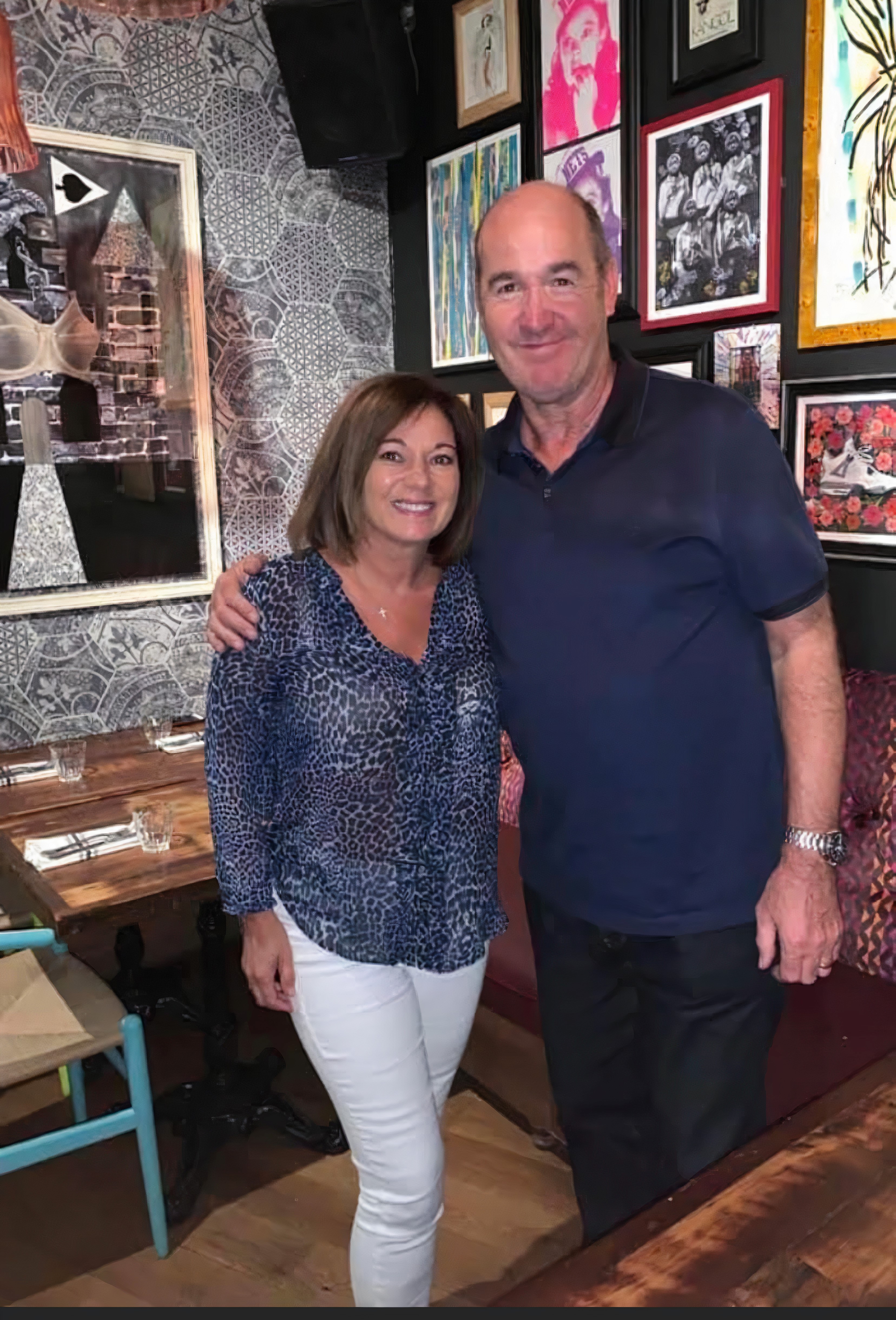 Martin and Nina Parker were able to capitalise on the hidden equity in their family home to fulfil their dreams of living by the sea.
The couple had lived in Epsom, Surrey for 35 years and, having grown up on the south coast, had always dreamed of returning there.

When they realised how much equity was 'hidden' in their home, they were able to retire earlier than they'd anticipated. They've since taken the plunge, sold their three-bedroom family home, and downsized to an apartment overlooking the beach in Worthing, West Sussex.
'We purchased our family home, a three bedroom semi-detached house, 35 years ago,' says Nina. 'We were aware that house prices had increased overall and that its value had improved through some renovations we'd had done.
'The house was in an attractive location, just a ten minute walk from a mainline station with direct links to London. It was also close to the excellent schools in North Surrey and near to Kingston, which has great shopping, bars and restaurants.
'Despite the ideal location, after our children left home, we started to think about selling up and downsizing. But it was only when we had our home valued by a local agent that we started seriously thinking about realising our dream and moving to the coast.
'We finally took the plunge last year and put our home on the market. Despite lockdown, our home went on for £50,000 more than we'd anticipated and sold close to the asking price in ten days.
'Freeing up this hidden equity has enabled us to realise our dream of living by the coast and given us a very nice, relaxing lifestyle. Our new home, a two bed bed apartment, overlooks the sea, and there are plenty of lovely restaurants nearby for when friends and family visit.
'My husband Martin has been able to semi-retire without any impact to our lifestyle, while I'm now working just one day a week. This is a position we never thought we would be in and we're grateful to our family home for setting us up for a secure financial future.'
Are you sitting on a property goldmine?
Check out our top tips for understanding your home's real worth...
1. Assess your home improvements:
If you've made significant home improvements in recent years, there's a good chance they'll have added value to your home. Loft conversions, extensions, new kitchens and conservatories are among some of the top renovations that add value, so take these into consideration when thinking about the value of your property today, compared to when you purchased it.
2. Build a sharper picture
Looking back at a timeline of your home's sale history via My Home can help you build a clearer picture of how much your home is worth.
Average values across an area can also shift over time. What may have been a relatively inexpensive area when you bought could now have become a new, trendy property hotspot. So it's also worth having a look at what similar properties in your area have recently sold for to build a sharper picture.
3. Pump up the value!
If you're looking to sell your home quickly or boost its value, there are plenty of relatively easy changes you can make to help you along the way. These can range from larger projects - such as renovating a garage, to creating an office space for working from home. Even smaller changes like sprucing up your home decor can help to improve your home's desirability.
And don't forget curb appeal. This doesn't have to be an expensive investment; having a tidy garden can work wonders, as can something as simple as giving your front door or garage a fresh lick of paint.
4. Request an estimate
An instant online evaluation is a great first step to understanding the true value of your home. Zoopla's My Home allows you to get a quick and easy estimation of your home's worth, and its ongoing value, at the click of a button.
My Home also allows you to track the value of properties you may want to buy in the future, so you can be one step closer to finding your dream home.
5. Get an agent evaluation!
The most accurate way to value your property is through getting an expert estate agent valuation. Whether you're ready to sell or just plain curious, get in touch with your local Zoopla estate agent who can give you an accurate, obligation-free valuation - so you are armed to make the right decision for you.
You may also be interested in...
The information and data in this article was correct at the time of publishing and every attempt is made to ensure its accuracy. However, it may now be out of date or superseded. Zoopla Ltd and its group companies make no representation or warranty of any kind regarding the content of this article and accept no responsibility or liability for any decisions made by the reader based on the information and/or data shown here.