SmartNewHomes
If you are looking for a City pad designed by the 'world's most admired architect', try one of the new apartments from Berkeley.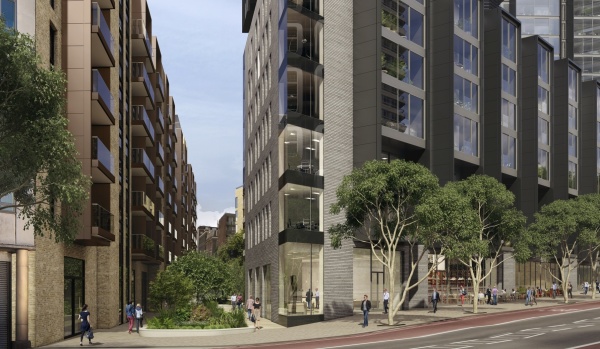 Development name: 250 City Road
Where is it? On City Road, Islington, EC1, equidistant from Angel and Old Street Underground Stations, and a stone's throw from The City, Tech City and the capital's creative quarters.
What type of properties are available on the development? Studio, one, two and three bedroom apartments and penthouses.
Asking prices: Prices start from £835,000 for a one bedroom apartment.
---
If you are thinking of buying a new build home, visit SmartNewHomes at www.smartnewhomes.com to find a development near you.
---
Area stats: The average house price in the area has grown £16,040 during the past year to £607,427.
What aspects of the development stand out? Designed by Foster and Partners, who this year were named the World's Most Admired Architect for the ninth year in a row, 250 City Road will have 930 apartments arranged across nine buildings, including two podium towers - one with 42 storeys and the other 36 storeys. But 250 City Road isn't just about delivering a new collection of state of the art apartments - its infrastructure is of equal importance and will incorporate almost two acres of beautifully landscaped, fully Wi-Fi enabled gardens and courtyards. There will be new cafes, restaurants and shops arranged commercial space.
When will the property and the development be completed? Phase one of 250 City Road will be completed in 2020. The entire development is scheduled for completion on 2023.
Are financial incentives available? No.
Why buy one of these homes? The development is more than just a series of apartments as the infrastructure - both on site and in the surrounding area - aims to cultivate a thriving lifestyle. With interiors in the first phase designed by Darling Associates, each apartment comes fully fitted with the finest materials, high end appliances, underfloor heating, comfort cooling and luxurious bathrooms. Many properties will enjoy the added benefit of either a balcony, terrace or winter garden to overlook the city. The onsite facilities include a rooftop gym and terrace on the seventh floor, and a 20 metre indoor pool and spa. The residents' lounge with views across the capital has all the benefits of a member's club as well as a 24 hour concierge service. In light of Boris Johnson's recently approved cycle superhighway, 250 City Road will be ideal for cycling enthusiasts, offering secure parking for almost 1,500 bikes, a dedicated cycle elevator and an onsite bike maintenance workshop for residents.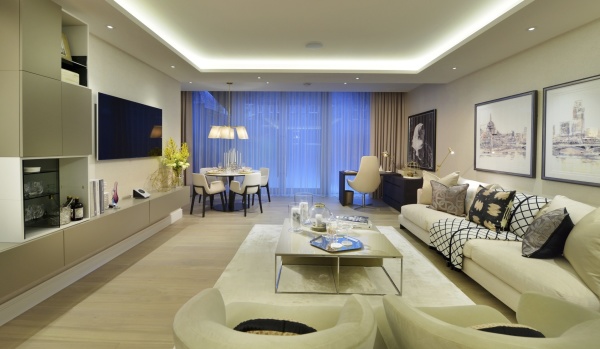 What are the best bits about the homes on the development? The uninterrupted 360 degree views from both towers are unparalleled.
Anything else you would like to tell us about this development? The apartments benefit from either a Gold, Platinum or Penthouse specification with three colour choices, light, medium and dark.
Who will the neighbours be? Many of the neighbours have lived on or around City Road for decades. But with a new injection of shops and restaurants on the scheme, the development will become more of a leisure destination, enticing neighbours from Islington and Old Street - slightly further afield - onto the site. So far, buyers have been mainly professional singles and couples who work in the City of London, as well as first-time buyers securing their foot on the property ladder.
What reputation do the local schools have? Benefiting from excellent transport links means that many of the capital's highly regarded schools, colleges and universities are in close reach of 250 City Road. At primary level, 250 City Road is in the catchment of St Peter & St Paul RC Primary rated excellent by Ofsted and St Luke's C of E Primary was rated good. The nearby Elizabeth Garrett Anderson secondary school for girls was recently rated excellent by Ofsted and the City of London Academy in Islington was rated good. City University and University College London are both in easy proximity for a world class university education.
What is the traffic and transport like in the area? City Road is ideally situated close to public transport as well as the thoroughfare joining Tech City and the financial district to west London. Nearest underground stations include Old Street (0.4 miles away) and Angel (0.5 miles away) - both with connections to the Northern Line. King's Cross St Pancras (1 stop from Angel) provides connections via the Victoria, Circle, Hammersmith & City, Metropolitan and Northern lines, as well as National Rail and Eurostar, which opens the door to Paris, Brussels and countless national services. From 2018, Crossrail trains from nearby Farringdon will facilitate links to Heathrow Airport in just 32 minutes. The Square Mile is only a 20 minute stroll away, ensuring that walking to work has never been easier. Significantly, 250 City Road is located close to the Old Street roundabout, which links the area to the Cycle Superhighway.
What's a good place for dinner nearby? Jamie Oliver's Fifteen has been the talk of City Road since it opened in 2002. With a successful apprenticeship programme, the restaurant is revered for its work with young people. Mark Hix's Tramshed, famed for its Damien Hirst installation of a bull with a cockerel perched on its back and preserved in formaldehyde, is also in walking distance. Michelin-starred French restaurant, Club Gascon, serves mouth-watering dishes with an award-winning wine list.
What would be an ideal way to spend the day in the area? Start the day with an invigorating run or cycle along the Regent's Canal, which is parallel to City Road, before stopping for breakfast at one of the coffee shops, such as the Pumphouse, that line the route. Head over to the galleries along Vyner Street and on to the Hoxton Street Market to pick up one off nick nacks, clothes and gifts before heading towards the famous Eagle pub for a spot of lunch. The Victoria Miro and Parasol Galleries showcase established and emerging artists from the local area, Europe, Asia and the States, and are located directly opposite 250 City Road, providing the perfect backdrop to a leisurely afternoon. For a real treat, try to secure tickets to the globally recognised Sadler's Wells theatre, which is famous for hosting dramas, operas and large scale productions before they make it to the West End.
What local secret is there in the area that would take a new resident a while to discover? Making the most of the Regent's Canal and hiring a boat from near the City Road Basin is quite a treat in a city dominated by the underground. For those who are feeling adventurous, there's a tunnel stretching from Angel to King's Cross that can be accessed by boat along the Regent's Canal. In the summer evenings, you can take this route all the way up to London Zoo and back again.
If you could change one thing about the properties in the development what would it be? Designed for Londoners by the world's leading architectural practice, with 30 per cent of the apartments allocated for affordable housing, as well as an established infrastructure to cultivate a community long term, it would be difficult to improve on the development.
What items are included in the sale of the property (eg. white goods in the kitchen)? Each apartment is fitted with a variety of items, including a Siemens induction hob, Siemens electric single oven and microwave, Siemens integrated dishwasher, wine cooler, and integrated wiring for sound systems in all bedrooms and living areas.
Who would be the ideal buyer? The development has been carefully designed for locals - Londoners who live and work in the city - whether they are keen to get their foot on the property ladder or are further on in their property career. Ultimately, the scheme has been configured to attract buyers who are looking to be part of a thriving community.