SmartNewHomes
You get the best of both worlds with smart family houses from Stewart Milne Homes, says Cheryl Markosky
Development name: Hopefield View
Where is it? Burnbrae Road, Bonnyrigg, Midlothian, EH19 3FY.
What type of property is available on the development? Four and five bedroom townhouses and detached family homes.
Asking prices: From £229,995 for the five bedroom Harrowwood townhouse.
Area stats: The average house price in Bonnyrigg is £228,197, up 5.11 per cent over the past year.
---
If you are thinking of buying a new build home, visit SmartNewHomes at www.smartnewhomes.com to find a development near you.
---
What aspects of the development stand out? Situated in Midlothian's rolling hills, Hopefield View certainly lives up to its name, with stunning vistas over the verdant countryside and historical Cockpen Church.
When will the property and development be completed? Only four homes are left out of a total of 206 in the first phase. The final completion date for the scheme is to be announced.
Are financial incentives available? Buyers can take advantage of the Scottish Government's Help to Buy scheme, where selected properties are available after putting down only a five per cent deposit. Stewart Milne Homes also offers a part exchange initiative. An existing property is received as part payment on a new home, taking the hassle of selling a home away from the buyer. Part exchange also simplifies the buying chain, meaning homeowners can move into their new property even quicker.
Why buy one of these homes? A peaceful, friendly and close-knit community has sprung up quickly at Hopefield View and it's becoming a friendly spot for families. Given its location at the gateway to the Scottish Borders, the development's encircled by green countryside and is a nature lover's paradise. Equally, it's not far from the hustle and bustle of Edinburgh's core. Ideal for commuters, Hopefield View is just a short drive from the city centre or a 10-minute train journey.
Designed to suit modern families, the five bedroom Harrowwood house type has plenty of living space ranging across three floors. Pluses include a generous living room off the kitchen and dining area on the ground floor. An up-to-the-minute kitchen comes with state-of-the-art, SMEG appliances and French doors leading onto the garden. The first floor master bedroom is equipped with an ensuite bathroom and generous walk-in wardrobe.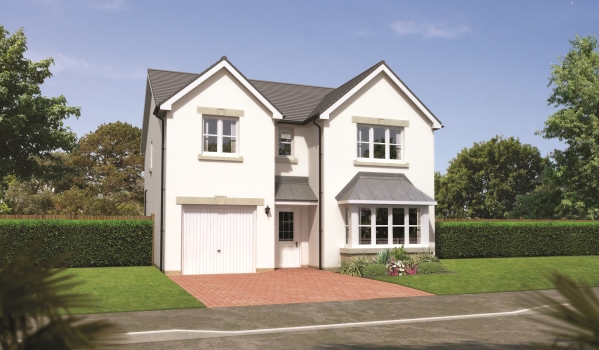 What are the best bits about homes on the development? Stewart Milne Homes' award-winning design team has carefully engineered the layout of the development to complement the unique character of the town of Bonnyrigg. Stone exterior walls and village-y lanes, streets and tree-lined avenues are in keeping with the area, offering buyers modern homes with a homely, traditional feel.
Anything else you would like to tell us about this development? When you take in the sights and sounds of the countryside at Hopefield View, the city feels a million miles away. The Midlothian countryside is full of medieval castles, great places to walk and other activities, such as golf and horse riding. As well as enjoying the quality of life that forms a rural idyll, there's the added convenience of the adjacent city.
Who will your neighbours be? Commuters and young families looking for a rural locale that's not far from the city lights.
What reputation do local schools have? Brand-new Burnbrae Primary School on Hopefield View's doorstep is already developing an excellent reputation. Nearby Bonnyrigg Primary School has been recently refurbished. The development is also in the catchment area for well-performing Lasswade High School.
What's traffic and transport like in the area? Roads immediately encompassing the scheme are fairly quiet and there's no through traffic into the development, increasing its appeal for young families. Bonnyrigg is only eight miles from Edinburgh city centre and is bordered by the A7 and A720 ring roads, providing excellent links to the airport and neighbouring towns. The new Borders railway line will pass through the nearby town of Gorebridge, providing easy access to Edinburgh and a number of Border towns.
What's a good place for dinner nearby? Award-winning gastropub The Sun Inn in Dalkeith serves upmarket bar food prepared from fresh local produce. You can kick off with smoked Scottish mackerel, coley and haddock followed by Scrabster lemon sole or pig on a plate. Side dishes include Hornig's haggis. The Sun Inn also has an exceptional wine list.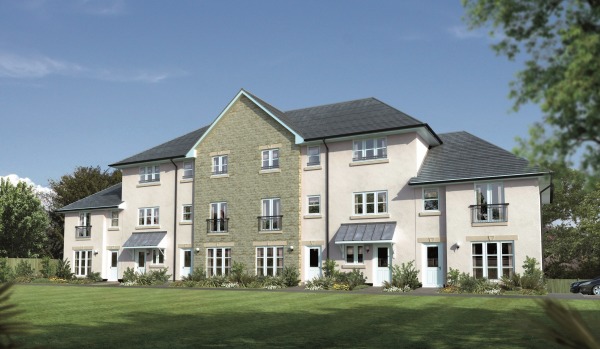 What would be an ideal way to spend the day in the area? Midlothian's steeped in history, with many activities for children and adults. After a hearty breakfast at Sellino's Deli or Michel's Patisserie in Bonnyrigg, you could visit Dalhousie and Borthwick Castle, Edinburgh's Butterfly and Insect World or the Scottish Mining Museum. If you prefer 'a good walk spoiled', as Mark Twain described the game of golf, head for Broomieknowe Golf Club, one of the best in the area. A good option for lunch is Gigi's Ristorante, with Italian favourites such as Bresaola Parmigiano, Calamari Fritti and Haggis ravioli smothered in creamy whisky sauce. Another fine eatery is The Orangery at Dalhousie Castle overlooking the South River Esk.
What local secret is in the area that would take a new resident awhile to discover? Bonnyrigg has had several versions of its name – from Bonnebrig in 1750 and Bannockrigg some twenty years later, right through to Bonny Ridge, Bonny Rig – and eventually settling for Bonnyrigg from 1850. In addition, Francophiles should take note that Bonnyrigg is twinned with Saint-Cyr-l'Ecole in the arondissement of Versailles in the western suburbs of Paris.
If you could change one thing about the property in the development what would it be? Hopefield View has been very popular with buyers and we wouldn't change a thing.
Which items are included in the sale of the property (eg. white goods in the kitchen)? Porcelanosa tiling and fittings in bathrooms and SMEG white goods in kitchens are all included in the sale price.
Who would be the ideal buyer? A modern family home at Hopefield View – particularly the roomy five bedroom Harrowwood townhouse - is perfect for upsizers.