SmartNewHomes
Interior designer Sarah Ward explains how to get the perfect balance of entertaining space and home comfort in a bachelor pad.
August 4, 2015 00:00
The bachelor pad. What was once considered a rather negative term has performed a U-turn in current times. The typical bachelor is perceived as a sophisticated well-dressed male - and his home reflects this.
Unwashed dishes lining the coffee tables have been replaced with tasteful objects and sophisticated books. The floor-drobe of clothes makes way for sleek dark timber wardrobes, complete with dark smoked glass sliding doors concealing artfully hung crisp shirts. Unmade beds are nowhere to be seen and the dark hues of plump scatter cushions on the bed haven't the slightest suggestion of a feminine touch.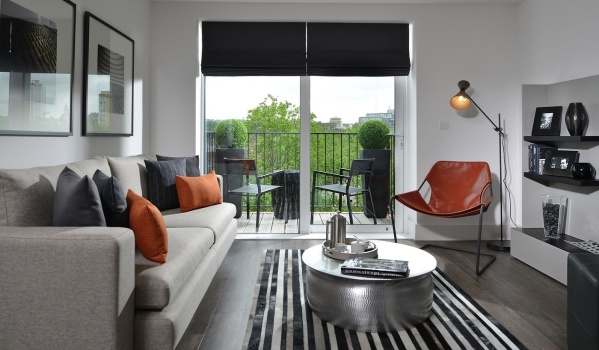 A key thing to remember is allowing for space for entertaining, but keeping a balance between that and the essential home comforts. It may seem like an exciting idea to fill your spare room with vintage arcade machines and a pool table, but when your electric bill comes at the end of the month and there's nowhere for your parents to stay when they visit for the holidays, you may be regretting the decision.
Embrace the technology available to you. From lighting to electronic curtains, you can control everything from your iPad. Many newly-built homes now use touch screen sensors instead of light switches, that can not only control the lights but the sound system within the room and the security cameras around the house.
Follow my tips below to ensure your bachelor pad is the envy of all your - most likely married - friends, but I do warn you, they may be inviting themselves round a lot more often than welcome.
Colour comfort
As always, the colour scheme is key. Choose your colour scheme before you begin purchasing furnishings, and stick to it. If you have a key piece that you want to incorporate, use this as a base and work around it. A taupe and black colour scheme always works well in a property like this, as the taupe can be used to soften the room while still keeping it quite masculine.
As expected, a sofa is a very important part of a bachelor pad, and this is a perfect chance to tie a colour scheme together. This Elis sofa from the Sofa and Chair Company looks as though it was made to be nestled in the corner of a bachelor pad - bold and strong, demanding attention within the room, but still plush and welcoming enough to stop your friends scatter-cushion jokes in their tracks.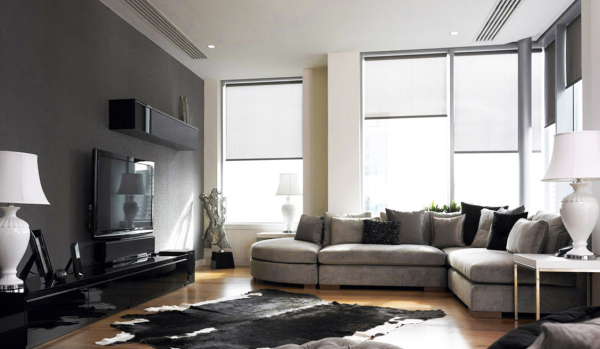 Shower Heaven
A good shower can transform your mood from miserable to amazing with just a few touches of a button. Whether it's cleansing you of a lingering headache from the night before or for relaxation after a long day at work, no-one can deny the importance of its role. For these reasons, I recommend investing in a good shower - after all, it is one of the few things in your home that you will use everyday - hopefully.
This Raindance Rainmaker shower head from Hansgrohe is a show stopper. With three different settings that can be adjusted to fit any users preference, and optional integrated lighting, this shower will ensure you are right on track with the spectacular bathroom trend that is taking new homes by storm at the moment.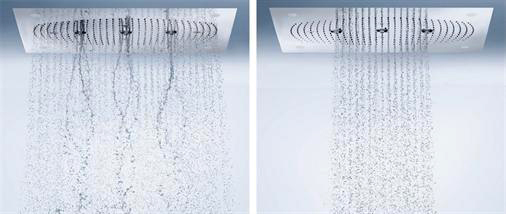 Boozey Bar
I imagine that when most men fantasise about their dream bachelor pad, a bar pops up quite early on in the planning process, regardless of their drinking habits. It is essentially just a 'cool' thing to have to wow your guests. It may be just a cabinet with a simple fold-down drawer for a few bottles and glasses or a fully stocked number that is only missing a suave bartender to serve you your shaken - not stirred - martini. The bar below from Wayfair is a good compromise between functional and 'cool'. The lit shelves create a perfect display for bottles and glasses, or even some quirky cocktail recipe books. It can be dressed up to be the centre of attention in a room, or blend into the décor if one would like to disguise the martini-loving aspect of their lives.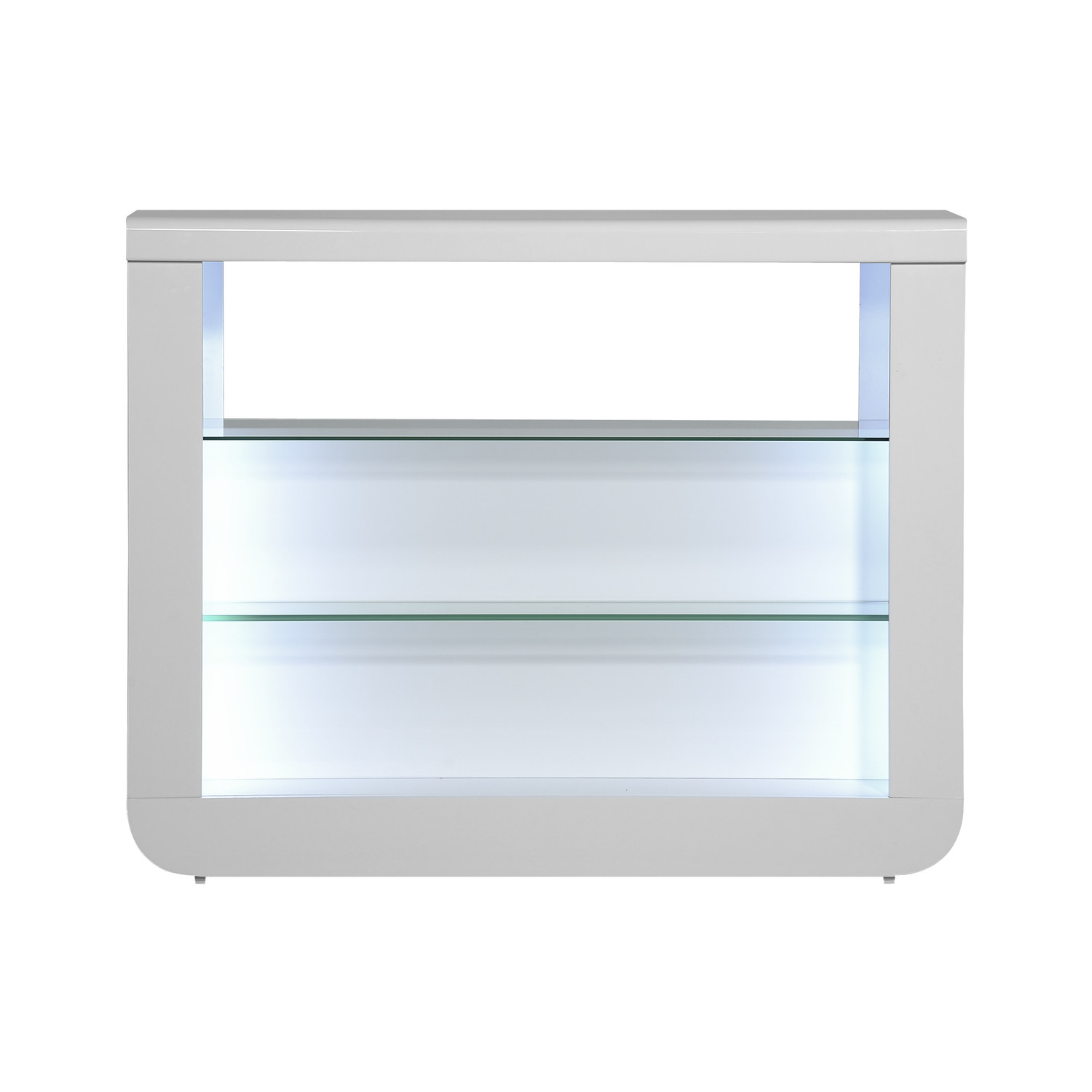 Sarah Ward is an award-winning interior designer and runs Sarah Ward Associates, based in Chelsea Harbour, London.