SmartNewHomes
Interior designer Sarah Ward offers young buyers her top style tips for new-build homes.
October 6, 2015 10:30
Young, student buyers are being helped onto the property ladder thanks to schemes such as Help to Buy and Shared Ownership. But being faced with a home that is completely your own can be quite daunting. It is the first time that you can do what you like, in the style you like. So where do you start?
It could be hard to settle on a specific style but take time to think it through carefully. A key thing to remember when it comes to interior design is continuity. It can be easy to buy everything that catches your eye, but this can often result in a chaotic and unbalanced interior. Pick something you love - whether it is a sofa or a piece of art - and use that to form your colour palette and theme.
Keep the space fresh. False plants and flowers can really brighten any space. They are a great way to bring energy and excitement to a room with minimal effort.
Maximise the technology in your new-build home. Invest in a large, high quality TV and mount it on the wall or in a stylish cabinet with hidden storage for consoles and a DVD player. There are many other advanced technology options available to you. They include lighting systems that can be controlled by an iPad and preset with your favourite lighting combinations; integrated speakers in the ceiling or even disguised as art work on the walls, printed with your own custom design; and electric curtains.
Follow my expert tips to be sure that your first property is one to be envious of.
Getting interactive
Interactive art is a great way to create interest in a home. Many students have the backpacker badge of approval to endorse their gap year spent seeing the many wonders of the world. This scratch-off world map lets you keep track of all the places you have visited and tells an interesting story. You can frame it above your desk, bed or even the sofa to impress your friends with how well travelled you are. It is available from Notonthehighstreet.com for £22.95.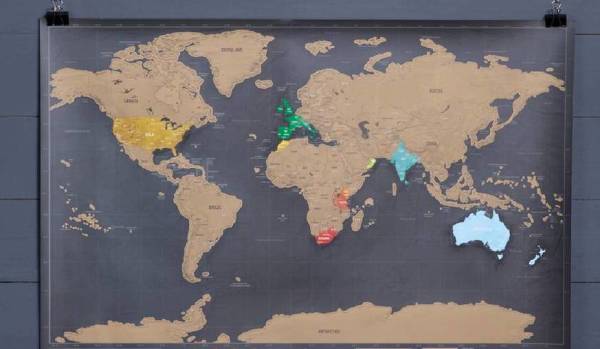 Lounging around
If you have a specific feature that you want to incorporate into your home, choose it first and base the rest of your interior around it. Floor cushions and grown-up bean bags are a great way to create some unique seating options in your living room. These bean seats and floor cushions from Next start at just £45 and are a good balance between a more mature interior and relaxed student living.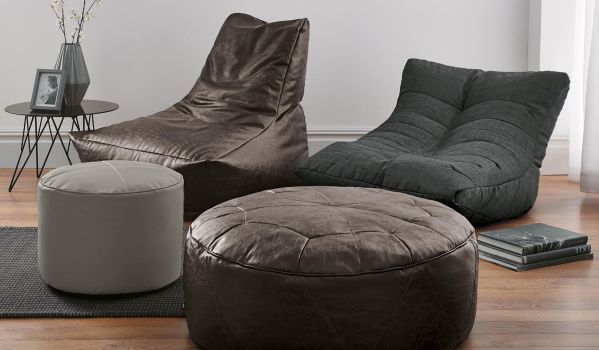 Creating that homely feeling
A house and a home are two very different things. A soft and welcoming rug can transform a space, especially on hardwood flooring. A large rug in a room that you use for comfort, such as your front room or lounge, can add that extra bit of luxury that warms the space. This Lustre Rug in Silver from John Lewis comes in a range of sizes and colours and has a wonderful, luxurious feel to it. And with prices starting at just £175, there is no excuse not to have a bit of opulence.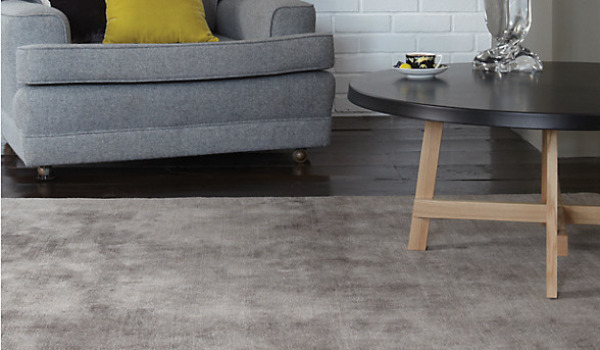 Sarah Ward runs www.sarahwardassociates.com, an award-winning interior design consultancy based in Chelsea Harbour, London.