SmartNewHomes
Fancy a 'green' home? Interior designer Sarah Ward shares her top tips on how to create an eco-friendly new-build home à la Brad Pitt.
November 3, 2015 16:30
If you're buying new and thought an eco-friendly home meant hemp textiles and incense wafting, then think again.
Sustainable living is no longer the hippy-like, minimalistic life of yester year. In fact, it has been catapulted into the twenty first century thanks to advanced technology, outside-the-box design – and a little help from celebrity 'eco' champions, such as Brad Pitt, founder of the Make It Right Foundation, which builds 'green' homes for people in need in the US.
One of the key eco trends in the interior design world today is DIY furniture. Take the humble wooden pallet, which currently accounts for a whacking 80 per cent of furniture items on visual discovery tool, Pinterest. Who said style costs?
Think also driftwood bases for coffee tables, refurbished vehicle parts for decoration or old wooden crates for wall-mounted storage.
Recycled furniture like this can be particularly stylish when paired with bright pops of colour. Why not visit auction houses to collect unique pieces?
Here's how to transform your new-build home into an eco-friendly oasis.
Throw a rug on it
Wool can still suffer from a reputation built on itchy, hot jumpers and tartan blankets. But this is far from reality now. Wool is not only a wonderfully soft fabric but it is biodegradable, completely natural and of course, easily renewable.
Johnstons of Elgin, for example, has been producing wool products in Scotland since 1797. Drape one of their spectacular throws (pictured below, prices from £149) luxuriously over the vintage Chesterfield armchair you picked up at that auction, or use it to add an extra layer of 'soft' to the foot of the bed (ready and waiting for that Sunday afternoon nap).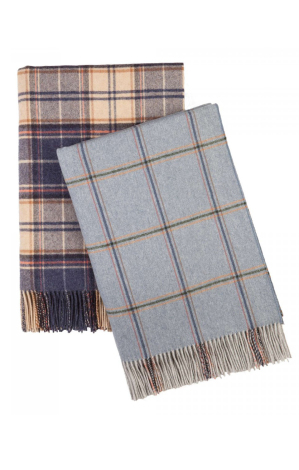 Tap up your green credentials
If water conservation is top of your new-build requirements, look no further than Hansgrohe. Most of the green bathroom supplier's ranges come with the trademark EcoSmart technology, which claims to cut water usage by 60 per cent without affecting the quality of pressure. The smart-looking PuraVida tap (pictured below, prices from £406) will boost your style stakes AND your eco credentials.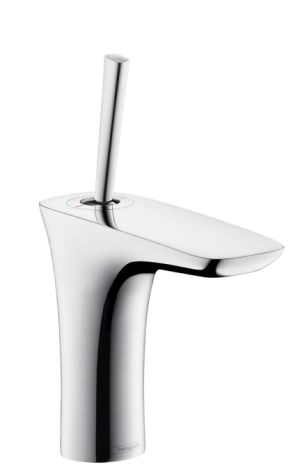 Let there be light
LED lights are the poster boy of living efficiently. Simply put, they use less energy to produce the same output as traditional filament light. And if you need any more convincing, LED lights have a vastly extended lifetime. Still going strong after 20 years, the next generation won't know the meaning of changing a light bulb. These LED pendants (pictured below, priced £250) from John Lewis are a good investment of the money you've saved on your electric bills.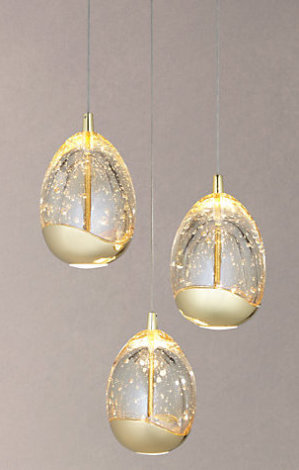 Sarah Ward runs www.sarahwardassociates.com, an award-winning interior design consultancy based in William Morris Way, London, SW6.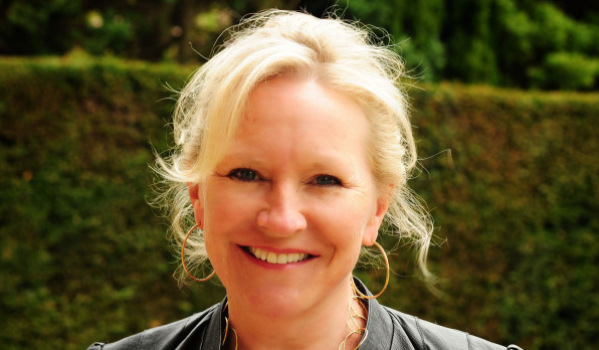 Johnstons of Elgin photograph by Angus Bremner
What's your view? Tell us by posting a comment...