SmartNewHomes
Interior designer Sarah Ward reveals how to transform new build homes in the city.
September 3, 2015 08:30
City life is fantastic. The exciting, fast-paced hustle and bustle can make you feel as though the world is at your feet.
However, living in the fast lane can take its toll. So having a city bolt hole that you can escape to after a stressful day at the office is a vital part of staying sane. You are in your own domain once that front door clicks shut behind you.
If you only live in your newly-built home in the city during the working week, use the chance to have a complete departure in terms of style from your other house or flat.
Storage is key as the often-limiting space in a city bolt hole will cut you back to the essentials, which can be quite refreshing. You can be clever with your storage by buying a bed with space in the base for sheets and towels. Alternatively, Hafele storage systems allow maximum use of wardrobe space.
There are also tricks to create the illusion of more space, such as mirroring an entire wall. You should just ensure that light fittings or direct sunlight are not directed onto it to avoid the need for sunglasses.
Creature comforts
Whether your personal style is minimalist or shabby chic, comfort is key. Your home should be a sanctuary so focus on what makes you relax. Coming home to a bed that dreams are made of is priceless.
Try framing an elegant four poster bed with sheer fabrics or luxurious silk to create a cocoon-like effect. This wrought iron four poster bed from Taylor Llorente, priced £6,980, lends itself perfectly to being dressed in fabric. You can either leave it hang in an alluring, undressed manner or artfully wrap the fabric to make a feature as shown below.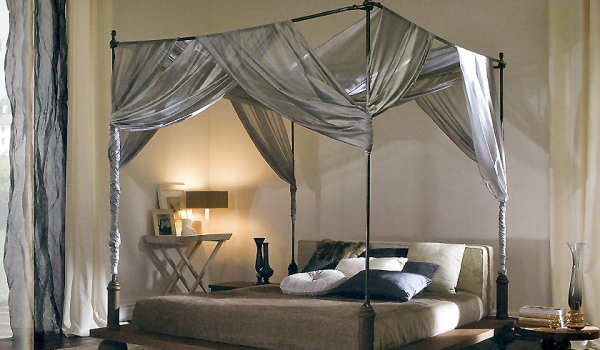 Bring the outside in
Plants help create a positive environment and brighten any room. However, keeping an abundance of them in a city bolt hole that you are seldom in during the daylight hours is verging on plant cruelty. My advice would be to fake it.
False flowers look fantastic all the time, stay in perfect arrangement, are hayfever-friendly (which is music to any long-time suffering victims like myself) and still love you even if you come home late every night. The Chelsea Gardener has a wide range of silk plants and flowers that look stunning. My personal favourite is the Phalaenopsis Orchid.
Let there be light
Properties in the heart of the city are not always palaces. With this in mind, plan your furniture carefully. Try and eliminate excess furniture and focus on the pieces that you will use most to make the space more open and light.
You could sacrifice the end table with the reading lamp for a unique pendant light. It will maximise space and make a very unique and modern feature in the room. This pendant light designed by Carlo Colombo is available from various retailers, such as Chaplins.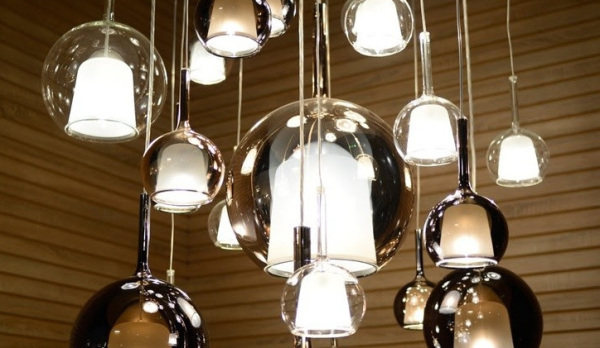 Sarah Ward runs www.sarahwardassociates.com, an award-winning interior design consultancy based in Chelsea Harbour, London.