SmartNewHomes
Rising price premiums in Mayfair are generating a £4.5bn building boom in the area, a new report suggests.
November 13, 2014 11:00
New homes in Mayfair are achieving a 107 per cent price premiums over neighbouring properties.
According to the latest research from West End agent Wetherell, Clarges Mayfair, a residential development on Piccadilly by British Land, recently launched at an average £4,750 per sq ft – a 107 per cent premium over adjacent homes.
Back in 2000, a 27 per cent premium - £725 per sq ft – was sealed at 1 Carlos Place in the West End.
By comparison, housebuilders are currently generating a 15 per cent price premium on new homes outside London.
The surge has been triggered by international demand for new luxury housing in the heart of London.
The prices have prompted an "unprecedented" building boom in Mayfair, with 447 homes currently in the pipeline, the agent said. Up to 67 homes are under construction, 274 have consent and a further 106 are part of planning applications.
Some 60 per cent of planned homes are within just 11 schemes, which together will create 1.5m sq ft of luxury housing.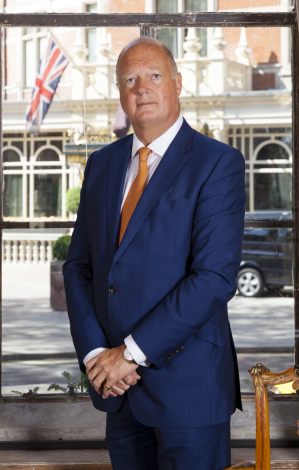 Residential developments are getting larger in scale. Each of the 11 schemes currently planned in Mayfair has an average of 25 homes. However, between 1994 and 2006, there were 52 new projects built, of which almost 80 per cent comprised less than 10 homes.
Peter Wetherell, chief executive of Wetherell, said: "Back in January, Wetherell forecast that the best Mayfair properties would hit a new £5,000 per sq ft record during the year. Some in the property industry queried my calculations.
"However, in September my call was proved right when Clarges Mayfair broke the £5,000 per sq ft barrier and generated £210m worth of off-plan sales. The quality of the pipeline leads me to firmly believe Mayfair remains on target to hit new price benchmarks."